Table of contents:
Is becoming one of the top people to follow on Linkedin worth your while? Let's look at a few LinkedIn stats. LinkedIn has 44% of its 740 million users earning above $75,000, 11 million millennials in decision-making positions, and is 277% more effective at lead generation than Facebook and Twitter. Moreover, only about 3 million (0.4%) users share content regularly, yet these LinkedIn influencers generate 9 billion impressions.
Long story short, you want to become a LinkedIn influencer, especially if you are in sales. It will amplify your voice, so that you can reach a wider audience. Even better, you'll establish trust as an expert in your field, which provides plenty of engagement opportunities with an audience of other influential decision-makers.
Read on to learn who are LinkedIn influencers and how to become a Linkedin influencer yourself.
Who is a LinkedIn Influencer?
Before discussing how to be a LinkedIn influencer, let's clarify what it means.
The common perception of a social media influencer is someone with a passion for personal interests or hobbies. However, as a professional network, LinkedIn boasts influencers and industry leaders. It may also feature inspirational quotes and content occasionally.
With that in mind, LinkedIn influencers may be successful professionals who already have a colossal digital reputation, such as Bill Gates and Richard Branson. The flip side is those who employ the techniques of personal branding, LinkedIn content strategy, Linkedin influencer programmes, and automation tools to grow their following over time.
LinkedIn influencers also participate actively in digital and in-person events, support other creators, share knowledge, and add value to the online community. They rely on the quality of the content as on other platforms and a commitment to the community. Here are the best tips on how to become a LinkedIn influencer.
How to Become a LinkedIn Influencer
1. Define Your Brand and Goals
This point can't be emphasised enough, however obvious it might seem. People do not like generic content, so you want to define and narrow your niche. Susan Cain, for example, is the author of a book on the power of introverts.
Her regular LinkedIn posting revolves around the same content. She has close to 2 million followers who know she is the go-to person for this information. Narrowing your niche helps build a loyal community around your brand and boosts organic traffic as well as high-quality leads.
Internal and external communities around your brand generate a 6,469% ROI. For this to happen, however, you also need to set clear goals. What is your target audience? Are you only after followers on the LinkedIn influencer account, or do you also want to take them to your blog?
Be sure to broaden or limit the scope of your content according to the kind of community you want to attract. A good place to start is listing all the things you wish to achieve by becoming one of the top people to follow on LinkedIn. This should help you set the right goals.
2. Prepare Your Profile for LinkedIn Influencer Marketing
Once you have your brand defined and goals set, you can go on to create an impactful superstar profile. Everything from the image you use to the skills and interests you disclose should be aligned with the industry you are looking to influence.
Getting this area right will make your profile more accessible to people interested in what you have to offer, attracting the most relevant connections. Do not forget to showcase your credentials for the subject matter if you have any.
If you are trying to become a sales influencer, for instance, and have a sales degree, consider showing it off. Work experience that demonstrates your expertise is an added advantage. You want to treat your LinkedIn influencer account like your resume.
Since your header image is the first thing people will see, it should be interesting enough to catch their attention and create a positive first impression. Such an image will keep them going through the rest of your profile. Consider such things as:
Public speaking photos

Text and graphics with a call to action

Team photos

Social proof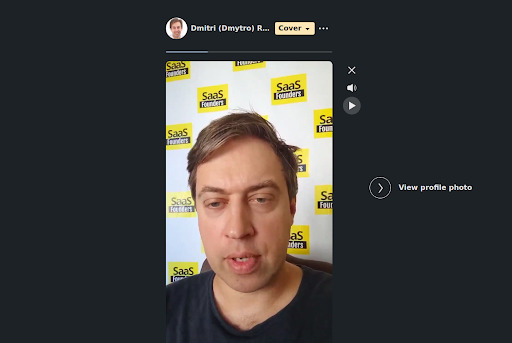 In addition to your header image, you may also use the Cover Story feature to provide a short introductory video saying something about who you are and what you do. This provides a glimpse into your brand and lends credibility to your profile. Many LinkedIn influencers have it. Cover Story videos cannot exceed 30 seconds, so make sure you cover all your key points in that time.
To keep your profile engaging, try listing only what's most impressive about you in the About section rather than giving your full life story. These should be things that will make someone want to work with you.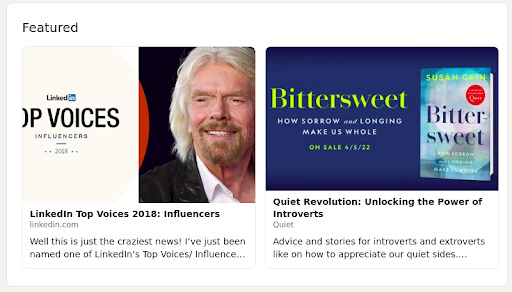 Since people shun large blocks of text, you want to keep things short. You can use outbound link cards if you need to say more about yourself, such as an interview or talk that you have given recently. You can also use the Featured section to highlight your own LinkedIn articles, external media or links, and posts you've authored. It is a great way to showcase your work and achievements for LinkedIn influencer marketing. 
Another thing you can't afford to overlook is your headline. Next to your image, it is the first thing someone reads about you. Don't just stop at your job title. Throw in something bold to use up all 220 characters at your disposal. 
For instance, something on the lines of "Helping X do Y, so Z happens" or something that highlights your USP and value, such as Bruce Hurwitz's. You can also list the variety of the services you offer. Try squeezing in some keywords if you can.
Self-promotion is a good starting place for LinkedIn influencers, but if you want to take your profile to the next level, making sure you have solid feedback in the Recommendations section is a must. Some clients or employers may choose to provide a recommendation on their own, but you can also request recommendations from the Recommendations section. Even having just a few recommendations will add to your credibility and show people that you are as reliable and competent as you say.